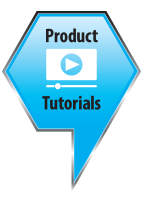 CultureTemp Warming Plate
Keep Cells Viable with the CultureTemp 37° Warming Plate
NEW EcoTensil® Spoon
EcoTensil® Disposable Paper Sampling Spoon. Coated to stand up to powders, gels, and semi-solids, they are disposable and use 50-90% less material and space than the same amount of plastic spoons.
Bluetooth Temp & Humidity
The H-B DURAC Bluetooth Thermometer allows users to monitor critical environments without a physical connection.