SP Bel-Art Long-Handled Dipper; 16oz, 6ft Handle, Plastic
Available in Choice of Handle Lengths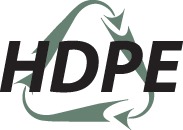 For easy sampling from tanks, vats, lakes, etc., these high-density polyethylene plastic dippers will not rust or corrode, provide excellent chemical resistance and float, "just in case."
Handles are 2.9cm (1⅛") in diameter and welded to a rigid sampling bowl at a 45° angle for easier sampling from an elevated position
Choose from a variety of handle lengths; hook at end for hanging storage
Hardwood dowel totally encased in the 6 and 12 foot handles adds rigidity and strength
12 foot handle is available in one piece or two-piece screw-together construction
Contact us to customize your order with scoops in place of cups; other styles also made to order

NOTE: F36782-0116 and F36782-0132 ship by truck and will be delivered separately from any other items ordered. Their list prices have been adjusted to include shipping charges. No additional shipping will be charged for these items.
Catalog No.:
Bowl Size
Handle Length
Quantity / Pack
1 Piece Handle

F36781-0016

500ml (16oz)
1.8m (6ft)
1