H-B DURAC Bi-Metallic Dial Thermometer

Minimum immersion is 50mm (2") in liquids or 100mm (4") in gases. External adjustment nut allows for simple field calibration. Thermometers feature polycarbonate lens and probe cover with pocket clip*. Each thermometer features accuracy to 1%, stainless steel case and stem* and is individually packaged with a multi-language (English, French, German, Italian, Portuguese and Spanish) Statement of Test and Calibration.
44mm (1.7") and 50mm (2") dial sizes feature a beaker clip with built in adjustment tool in place of the probe cover with pocket clip.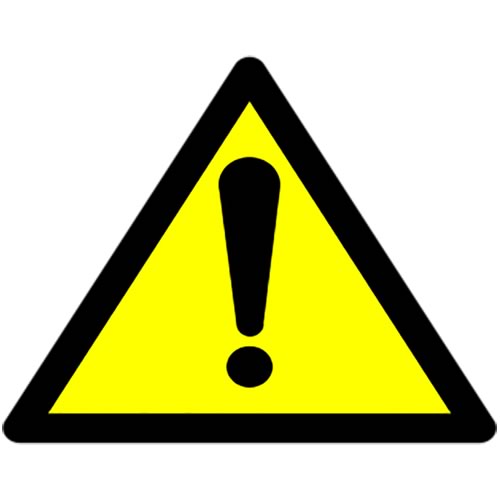 WARNING:
Cancer and Reproductive Harm
www.P65Warnings.ca.gov
Catalog No.:
H-B No.
Range
Divisions
Accuracy
Stem Length
Quantity / Pack
Dial Size: 25mm (1")
B61310-2500
9/1515
-40/70°C
1
0.01
125mm (4.9")
1
B61310-2600
9/1511
-10/110°C
1
0.01
125mm (4.9")
1
B61310-2700
9/1150
0/150°C
2
0.01
125mm (4.9")
1
B61310-2800
9/1525
0/250°C
5
0.01
125mm (4.9")
1
B61310-2900
9/1516
-40/160°F
2
0.01
125mm (4.9")
1
B61310-3000
9/1522
0/220°F
2
0.01
125mm (4.9")
1
B61310-3100
9/1512
25/125°F
1
0.01
125mm (4.9")
1
B61310-3200
9/1555
50/550°F
5
0.01
125mm (4.9")
1
Dial Size: 33mm (1.3")
B61310-3300
9/2120
-40/70°C (-40/160°F)
2
0.02
125mm (4.9")
1
B61310-3400
9/2125
-10/110°C (0/220°F)
2°C; 2°F
0.02
125mm (4.9")
1
B61310-3500
9/2115
-5/50°C (25/125°F)
1
0.02
125mm (4.9")
1
Dial Size: 44mm (1.7")
B61310-6600
21596
50/500°F
5
0.02
75mm (3")
1
B61310-3600
9/3516
-40/160°F
2
0.02
125mm (4.9")
1
B61310-3700
9/1550
0/180°C
2
0.02
125mm (4.9")
1
B61310-3800
9/3522
0/220°F
2
0.02
125mm (4.9")
1
B61310-3900
9/3125
25/125°F
1
0.02
125mm (4.9")
1
B61310-4000
9/3840
-100/40°C
2
0.02
200mm (7.9")
1
B61310-4100
9/3810
-50/100°C
2
0.02
200mm (7.9")
1
B61310-4200
9/3811
-10/110°C
1
0.02
200mm (7.9")
1
B61310-4300
9/3805
0/50°C
1
0.02
200mm (7.9")
1
B61310-4400
9/3800
0/100°C
1°C
±2°C
200mm (7.9")
1
B61310-4500
9/3815
0/150°C
2
0.02
200mm (7.9")
1
B61310-4600
9/3825
0/250°C
2
0.02
200mm (7.9")
1
B61310-4700
9/3801
-100/100°F
2
0.02
200mm (7.9")
1
B61310-4800
9/3816
-40/160°F
2
0.02
200mm (7.9")
1
B61310-4900
9/3818
0/180°F
2
0.02
200mm (7.9")
1
B61310-5000
9/3822
0/220°F
2
0.02
200mm (7.9")
1
B61310-5100
9/3812
25/125°F
2
0.02
200mm (7.9")
1
B61310-5200
9/3821
50/250°F
2
0.02
200mm (7.9")
1
B61310-5300
9/3830
50/300°F
5
0.02
200mm (7.9")
1
B61310-5400
9/3804
50/400°F
5
0.02
200mm (7.9")
1
B61310-5500
9/3850
50/500°F
5
0.02
200mm (7.9")
1
B61310-5600
9/4410
-10/110°C
1
0.02
483mm (19")
1
Dial Size: 50mm (2")
B61310-5700
9/4812
-10/110°C (0/220°F)
1°C; 2°F
0.02
200mm (7.9")
1
B61310-5800
9/4852
-5/50°C (25/125°F)
1
0.02
200mm (7.9")
1
B61310-5900
9/4823
15/150°C (50/300°F)
1°C; 2°F
0.02
200mm (7.9")
1
B61310-6000
9/4810
-40/70°C
1
0.02
200mm (7.9")
1
B61310-6100
9/4811
-10/110°C
1
0.02
200mm (7.9")
1
B61310-6200
9/4850
0/250°C
5
0.02
200mm (7.9")
1
B61310-6300
9/4822
0/220°F
2
0.02
200mm (7.9")
1
B61310-6400
9/4825
25/125°F
1
0.02
200mm (7.9")
1
B61310-6500
9/4855
50/550°F
2
0.02
200mm (7.9")
1