Click Here For Video
See it in action
H-B DURAC Plus ASTM Like Liquid-In-Glass Laboratory Thermometers, Organic Liquid Fill
Approximate ASTM Requirements Without the Hazards of Mercury



Mercury Free, these ASTM Like thermometers are safer to use than their mercury counterparts.
Ideal for use in quality control laboratories or when mercury filled thermometers cannot be used, but ASTM standards are still needed

Feature blue organic liquid fill against lead-free white back glass
An SDS is available for products within this family, and can be viewed by clicking the SDS button on individual product pages.
Need custom calibration for a liquid-in-glass thermometer?
Click Here
Catalog Numbers B60750-3200, B60750-3400, and B60750-3500 have been discontinued. For recommended replacements, please see products
B60780-0000
,
B60780-0200
, and
B60780-0300
respectively.
B60750-0000: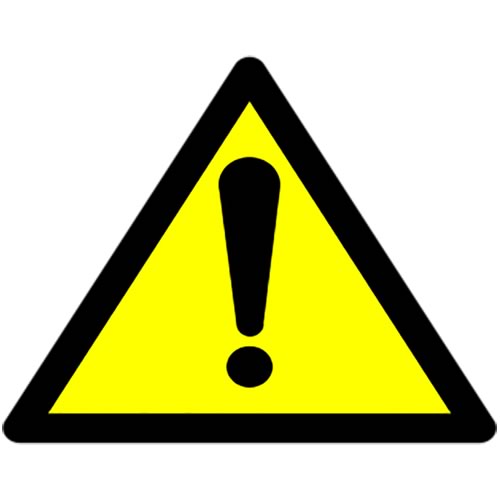 WARNING:
Cancer
www.P65Warnings.ca.gov
B60750-6000, B60750-6100, B60750-6400, and B60750-6500: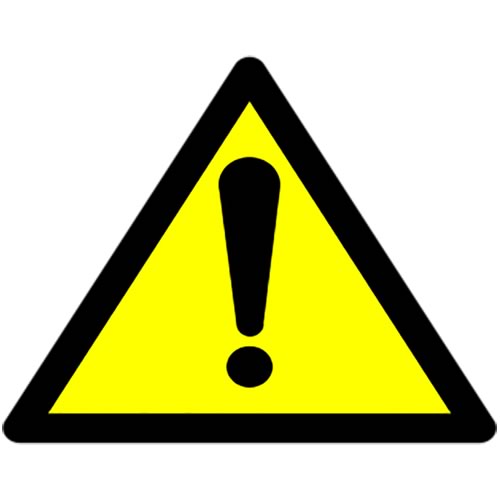 WARNING:
Reproductive Harm
www.P65Warnings.ca.gov
Catalog No.:
H-B No.
Astm No. / Astm Method
Range
Divisions
Accuracy
Length
Quantity / Pack
Partial Immersion: 30mm (1.2")
B60750-3900
10/082/1
82C / Fuel Rating, Engine
-15/105°C
1°C
±1°C
162mm (6.4")
1
B60750-4000
10/082/2
82F / Fuel Rating, Engine
0/220°F
2°F
±2°F
162mm (6.4")
1
Partial Immersion: 35mm (1.4")
B60750-4700
10/086/1
86C / Fuel Rating, Mix
95/175°C
1°C
±1.5°C
167mm (6.6")
1
B60750-4800
10/086/2
86F / Fuel Rating, Mix
200/350°F
2°F
±3°F
167mm (6.6")
1
B60750-5600
10/099/1
99C / Weathering Test
-50/5°C
0.2°C
±0.4°C; ±0.6°C below -20°C
302mm (11.9")
1
B60750-5700
10/099/2
99F / Weathering Test
-55/40°F
0.5°F
±0.5°F; ±1°F below -10°F
302mm (11.9")
1
Partial Immersion: 40mm (1.6")
B60750-4100
10/083/1
83C / Fuel Rating, Air Low
15/70°C
1°C
±1°C
171mm (6.7")
1
B60750-4200
10/083/2
83F / Fuel Rating, Air Low
60/160°F
1°F
±2°F
171mm (6.7")
1
Partial Immersion: 45mm (1.8")
B60750-2000
10/036/1
36C / Titer Test
-2/68°C
0.2°C
±0.6°C
405mm (16")
1
Partial Immersion: 50mm (2")
B60750-1800
10/033/1
33C / Low Aniline Point
-38/42°C
0.2°C
±0.6°C
419mm (16.5")
1
B60750-1900
10/033/2
33F / Low Aniline Point
-36.5/107.5°F
0.5°F
±1°F
419mm (16.5")
1
Partial Immersion: 57mm (2.2")
B60750-0400
10/009/1
9C / Low-Pensky-Martens
-5/110°C
0.5°C
±1°C
287mm (11.3")
1
B60750-0500
10/009/2
9F / Low-Pensky-Martens
20/230°F
1°F
±2°F
287mm (11.3")
1
B60750-2900
10/057/1
57C / Tag Closed Tester, Low Range
-20/50°C
0.5°C
±1°C
287mm (11.3")
1
B60750-3000
10/057/2
57F / Tag Closed Tester, Low Range
-4/122°F
1°F
±2°F
287mm (11.3")
1
B60750-4900
10/088/1
88C / Vegetable Oil, Flash
10/200°C
1°C
±1°C; ±1.5°C above 100°C
287mm (11.3")
1
B60750-5000
10/088/2
88F / Vegetable Oil, Flash
50/392°F
2°F
±2°F; ±3°F above 200°F
287mm (11.3")
1
Partial Immersion: 65mm (2.6")
B60750-2500
10/049/1
49C / Stormer Viscosity
20/70°C
0.2°C
±0.6°C
305mm (12")
1
Partial Immersion: 76mm (3")
B60750-0000
10/001/1
1C / Partial Immersion
-20/150°C
1°C
±1°C; ±1.5°C above 100°C
322mm (12.7")
1
B60750-0100
10/001/2
1F / Partial Immersion
0/302°F
2°F
±2°F; ±3°F above 212°F
322mm (12.7")
1
B60750-6400
10/006/1
6C / Low Cloud and Pour
-80/20°C
1°C
±1°C; ±2°C below -33°C
232mm (9.1")
1
B60750-6500
10/006/2
6F / Low Cloud and Pour
-112/70°F
2°F
±2°F; ±4°F below -28°F
232mm (9.1")
1
B60750-5100
10/089/1
89C / Solidification Point
-20/10°C
0.1°C
±1°C
370mm (14.6")
1
B60750-5200
10/090/1
90C / Solidification Point
0/30°C
0.1°C
±0.3°C
370mm (14.6")
1
B60750-5300
10/091/1
91C / Solidification Point
20/50°C
0.1°C
±0.3°C
370mm (14.6")
1
Partial Immersion: 79mm (3.1")
B60750-0800
10/014/1
14C / Wax Melting Point
38/82°C
0.1°C
±0.4°C
377mm (14.8")
1
B60750-0900
10/014/2
14F / Wax Melting Point
100/180°F
0.2°F
±0.6°F
377mm (14.8")
1
Partial Immersion: 100mm (4")
B60750-2100
10/037/1
37C / Solvents Distillation
-2/52°C
0.2°C
±0.6°C
395mm (15.5")
1
B60750-2200
10/038/1
38C / Solvents Distillation
24/78°C
0.2°C
±0.6°C
395mm (15.5")
1
B60750-2300
10/039/1
39C / Solvents Distillation
48/102°C
0.2°C
±0.6°C
395mm (15.5")
1
B60750-2400
10/040/1
40C / Solvents Distillation
72/126°C
0.2°C
±0.6°C
395mm (15.5")
1
Partial Immersion: 108mm (4.3")
B60750-0200
10/005/1
5C / Cloud and Pour
-38/50°C
1°C
±1°C
231mm (9.1")
1
B60750-0300
10/005/2
5F / Cloud and Pour
-36/120°F
2°F
±2°F
231mm (9.1")
1
Partial Immersion: 181mm (7.1")
B60750-4500
10/085/1
85C / Fuel Rating, Surge
40/150°C
1°C
±1°C; ±1.5°C above 100°C
310mm (12.2")
1
B60750-4600
10/085/2
85F / Fuel Rating, Surge
100/300°F
2°F
±2°F; ±3°F above 200°F
310mm (12.2")
1
Partial Immersion: 249mm (9.8")
B60750-4300
10/084/1
84C / Fuel Rating Orifice Tank
25/80°C
1°C
±2°C
382mm (15")
1
B60750-4400
10/084/2
84F / Fuel Rating Orifice Tank
75/175°F
1°F
±4°F
382mm (15")
1
Total Immersion
B60750-0600
10/012/1
12C / Density-Wide Range
-20/102°C
0.2°C
±0.6°C
440mm (17.3")
1
B60750-0700
10/012/2
12F / Density-Wide Range
-5/215°F
0.5°F
±0.25°F
440mm (17.3")
1
B60750-1000
10/015/1
15C / Low Softening Point
-2/80°C
0.2°C
±0.4°C
397mm (15.6")
1
B60750-1100
10/015/2
15F / Low Softening Point
30/180°F
0.5°F
±1°F
397mm (15.6")
1
B60750-1200
10/016/1
16C / High Softening Point
30/200°C
0.5°C
±1°C; ±1.5°C above 120°C
397mm (15.6")
1
B60750-1300
10/016/2
16F / High Softening Point
85/392°F
1°F
±1°F; ±2°F above 220°F
397mm (15.6")
1
B60750-1400
10/017/1
17C / Saybolt Viscosity
19/27°C
0.1°C
±0.2°C
275mm (10.8")
1
B60750-1500
10/017/2
17F / Saybolt Viscosity
66/80°F
0.2°F
±0.6°F
275mm (10.8")
1
B60750-1600
10/018/1
18C / Reid Vapor Pressure
34/42°C
0.1°C
±0.3°C
275mm (10.8")
1
B60750-1700
10/018/2
18F / Reid Vapor Pressure
94/108°F
0.2°F
±0.6°F
275mm (10.8")
1
B60750-2600
10/052/1
52C / Butadiene Boiling Point Range
-10/5°C
0.1°C
±0.3°C
162mm (6.4")
1
B60750-2700
10/054/1
54C / Congealing Point
20/100.6°C
0.2°C
±0.6°C
312mm (12.3")
1
B60750-2800
10/054/2
54F / Congealing Point
68/213°F
0.5°F
±1°F
312mm (12.3")
1
B60750-3100
10/058/1
58C / Tank
-34/49°C
0.5°C
±0.6°C
303mm (11.9")
1
B60750-5400
10/097/1
97C / Tank
-18/49°C
0.5°C
±0.5°C
303mm (11.9")
1
B60750-5500
10/097/2
97F / Tank
0/120°F
1°F
±0.5°F
303mm (11.9")
1
B60750-5800
10/113/1
113C / Softening Point, (Bitumen) Wide Range
-1/175°C
0.5°C
±0.5°C; ±1°C above 100°C
406mm (16")
1
B60750-5900
10/113/2
113F / Softening Point, (Bitumen) Wide Range
0/350°F
1°F
±1°F; ±2°F above 200°F
406mm (16")
1
B60750-6000
10/114/1
114C / Aviation Fuel Freezing Point
-80/20°C
0.5°C
±1°C; ±1.5°C below -20°C
300mm (11.8")
1
B60750-6100
10/114/2
114F / Aviation Fuel Freezing Point
-112/68°F
1°F
±2°F; ±3°F below -4°F
300mm (11.8")
1
B60750-6200
10/130/1
130C / Tank
-7/105°C
0.5°C
±0.5°C
300mm (12")
1
B60750-6300
10/130/2
130F / Tank
20/220°F
1°F
±1°F
300mm (12")
1
B60750-6600
10/117/1
117C / Bomb Calorimeter
23.9/30.1°C
0.01°C
±0.1°C
610mm (24")
1
B60750-7000
19F / Saybolt Viscosity
120/134°F
0.2°F
±0.6°F
280mm (11")
1