H-B Frio-Temp Calibrated Electronic Verification Thermometers for Freezers, Refrigerators, Incubators and Ovens
Available Calibrated for Specific Applications and Equipment




Digital thermometers verify sample temperatures in freezers, refrigerators, incubators and ovens.
Accurate temperature reading without sample contamination is achieved by using the filled bottle (included), which mimics the sample
All models include accredited calibration documentation that meets the requirements of ISO 17025
Tested and calibrated in H-B's exclusive triple accredited/registered ISO/IEC 17025:2017, A2LA accredited laboratory (Cert #2448.01), against equipment whose calibration is traceable to NIST
Includes multi-language instructions (English, French, German, Italian, Portuguese, and Spanish)
Individually serialized, CE marked
Note: Plastic bottles as indicated in table cannot be used in ovens. Glass bottle and cap included with products as indicated in the table should not be used in conditions where temperatures may exceed 200˚C.
An SDS is available for products within this family, and can be viewed by clicking the SDS button on individual product pages.
Be sure to register your calibrated instrument for yearly calibration reminders. When it's time to recalibrate your thermometer visit
hbcalibration.com
for fast, convenient service.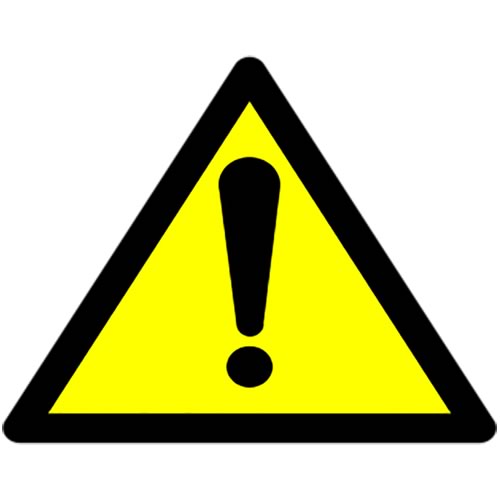 WARNING:
Cancer and Reproductive Harm
www.P65Warnings.ca.gov
Catalog No.:
Range
Accuracy
Resolution
Calibration Points
Features
Probe Length / Cable Length
Bottle Type / Fill
Dimensions (W X H)
Battery
Quantity / Pack
Calibration Type: Freezer and Refrigerator
B60210-0300
-40/70˚C (-40/158˚F) External; -40/70˚C (-40/158˚F) External
±1˚C
0.1˚C/˚F
-20˚C Freezer Zone 1 External; 4˚C Refrigerator Zone 2 External
Dual Zone and Display, Alarm with Duration Counter
30mm (1.2") Waterproof Sensor (2) / 1m (3.3'') (2)
30ml Plastic Bottle (2) / Glass Beads
40 x 19mm (1.6 x 0.7")
AAA(2)
1
Calibration Type: Ambient
B60210-0800
-50/70˚C (-58/158˚F) External; 0/50˚C (32/122˚F) Internal
±1˚C
0.1˚C/˚F
22˚C Ambient
Triple Display, Max/Min, Alarms
30mm (1.2") Waterproof Sensor / 3m (9.8'')
10ml Plastic Bottle / Organic Liquid
65 x 97mm (2.6 x 3.8")
AAA
1
Calibration Type: General
B61000-0000
-50/200˚C (-58/392˚F)
±0.5˚C from –20/70˚C, ±1˚C from 70/120˚C, otherwise ±2˚C
0.1˚C/˚F
0, 100˚C
Max/Min, Temperature Hold
80mm (3.2") Angled Stainless Steel / 1.5m (4.9'')
30ml Glass Bottle / Glass Beads
63 x 97mm (2.5 x 3.8")
AAA
1
B61000-0200
-50/70˚C (-58/158˚F) External; -10/50˚C (14/122˚F) Internal
±1˚C
0.1˚C/˚F
0, 50˚C
Max/Min, Alarm
30mm (1.2") Waterproof Sensor / 1m (3.3'')
30ml Plastic Bottle / Glass Beads
90 x 44mm (3.5 x 1.7")
LR44
1
B61000-0300
-40/70˚C (-40/158˚F) External; -40/70˚C (-40/158˚F) External
±1˚C
0.1˚C/˚F
0, 50˚C
Dual Display, Alarm with Duration Counter
30mm (1.2") Waterproof Sensor (2) / 1m (3.3'') (2)
30ml Plastic Bottle (2) / Glass Beads
40 x 19mm (1.6 x 0.7")
AAA(2)
1
B61000-0400
-50/70˚C (-58/158˚F) External; 0/50˚C (32/122˚F) Internal
±1˚C
0.1˚C/˚F
0, 50˚C
Triple Display, Max/Min, Alarms
30mm (1.2") Waterproof Sensor / 3m (9.8'')
10ml Plastic Bottle / Organic Liquid
65 x 97mm (2.6 x 3.8")
AAA
1
B61000-0600
-40/70˚C (-40/158˚F) External; -40/70˚C (-40/158˚F) External
±1˚C
0.1˚C/˚F
0, 50˚C
Dual Display, Max/Min, Date Time Stamp, Alarm
32mm (1.25") Waterproof Sensor (2) / 1m (3.3'') (2)
10ml Plastic Bottle (2) / Organic Liquid
135 x 45mm (5.3 x 1.8")
AAA(2)
1
B61000-1200
-50/300˚C (-58/572˚F)
±1°C from -20/130°C; ±2°C from -50/-21°C and 131/200°C; otherwise ±4°C
1°C/°F; 1 second
0, 100˚C
Alarm, Timer
105mm (4.1") Angled Stainless Steel / 1m (3.5') Stainless Steel
30ml Glass Bottle / Glass Beads
51 x 18mm (2.0 x 0.7")
AAA
1
B61000-5000
-50/200˚C (-58/392˚F)
±0.5˚C from –20/100˚C, otherwise ±1.5˚C
0.1˚C/˚F
0, 100˚C
10-Event Recording with Date/Time Stamp, High/Low Alarm, Max/Min
79mm (3.1") Angled Stainless Steel / 3m (9.8'') Coated
30ml Glass Bottle / Glass Beads
65 x 110mm (2.6 x 4.3")
AAA(2)
1
Calibration Type: Freezer
B60210-0900
-50/70˚C (-58/158˚F) External; -10/50˚C (14/122˚F) Internal
±1˚C
0.1˚C/˚F
-20˚C Freezer
Max/Min, Alarm
30mm (1.2") Waterproof Sensor / 1m (3.3'')
30ml Plastic Bottle / Glass Beads
90 x 44mm (3.5 x 1.7")
LR44
1
B60210-0500
-50/70˚C (-58/158˚F) External; 0/50˚C (32/122˚F) Internal
±1˚C
0.1˚C/˚F
-20˚C Freezer
Triple Display, Max/Min, Alarms
30mm (1.2") Waterproof Sensor / 3m (9.8'')
10ml Plastic Bottle / Organic Liquid
65 x 97mm (2.6 x 3.8")
AAA
1
B60210-2800
-50/300˚C (-58/572˚F)
±1°C from -20/130°C; ±2°C from -50/-21°C and 131/200°C; otherwise ±4°C
1°C/°F; 1 second
-20˚C Freezer
Alarm, Timer
105mm (4.1") Angled Stainless Steel / 1m (3.5') Stainless Steel
30ml Glass Bottle / Glass Beads
52 x 18mm (2.0 x 0.7")
AAA
1
Calibration Type: Refrigerator
B60210-1000
-50/70˚C (-58/158˚F) External; -10/50˚C (14/122˚F) Internal
±1˚C
0.1˚C/˚F
4˚C Refrigerator
Max/Min, Alarm
30mm (1.2") Waterproof Sensor / 1m (3.3'')
30ml Plastic Bottle / Glass Beads
90 x 44mm (3.5 x 1.7")
LR44
1
B60210-0600
-50/70˚C (-58/158˚F) External; 0/50˚C (32/122˚F) Internal
±1˚C
0.1˚C/˚F
4˚C Refrigerator
Triple Display, Max/Min, Alarms
30mm (1.2") Waterproof Sensor / 3m (9.8'')
10ml Plastic Bottle / Organic Liquid
65 x 97mm (2.6 x 3.8")
AAA
1
B60210-2900
-50/300˚C (-58/572˚F)
±1°C from -20/130°C; ±2°C from -50/-21°C and 131/200°C; otherwise ±4°C
1°C/°F; 1 second
4˚C Refrigerator
Alarm, Timer
105mm (4.1") Angled Stainless Steel / 1m (3.5') Stainless Steel
30ml Glass Bottle / Glass Beads
52 x 18mm (2.0 x 0.7")
AAA
1
Calibration Type: Incubator
B60210-1100
-50/70˚C (-58/158˚F) External; -10/50˚C (14/122˚F) Internal
±1˚C
0.1˚C/˚F
37˚C Incubator
Max/Min, Alarm
30mm (1.2") Waterproof Sensor / 1m (3.3'')
30ml Plastic Bottle / Glass Beads
90 x 44mm (3.5 x 1.7")
LR44
1
B60210-0400
-40/70˚C (-40/158˚F) External; -40/70˚C (-40/158˚F) External
±1˚C
0.1˚C/˚F
37˚C Incubator; 37˚C Incubator
Dual Zone and Display, Alarm with Duration Counter
30mm (1.2") Waterproof Sensor (2) / 1m (3.3'') (2)
30ml Plastic Bottle (2) / Glass Beads
40 x 19mm (1.6 x 0.7")
AAA(2)
1
B60210-0700
-50/70˚C (-58/158˚F) External; 0/50˚C (32/122˚F) Internal
±1˚C
0.1˚C/˚F
37˚C Incubator
Triple Display, Max/Min, Alarms
30mm (1.2") Waterproof Sensor / 3m (9.8'')
10ml Plastic Bottle / Organic Liquid
65 x 97mm (2.6 x 3.8")
AAA
1
B60210-3000
-50/300˚C (-58/572˚F)
±1°C from -20/130°C; ±2°C from -50/-21°C and 131/200°C; otherwise ±4°C
1°C/°F; 1 second
37˚C Incubator
Alarm, Timer
105mm (4.1") Angled Stainless Steel / 1m (3.5') Stainless Steel
30ml Glass Bottle / Glass Beads
52 x 18mm (2.0 x 0.7")
AAA
1