Pinch Valve
Control Fluid Flow without Drips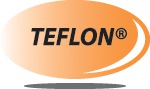 Pinch valve allows control of fluid flow without drips.
Squeeze soft silicone body to permit flow
Release pressure to suspend flow
Withstands approximately 16 lbs. of pressure
Made of Teflon®, stainless steel and polypropylene for maximum chemical-resistance
Steam autoclavable at 121°C (250°F)
TEFLON® is a registered trademark of The Chemours Company FC LLC and used under license by Bel-Art Products, Inc.
| Catalog No.: | Fits Tubing Size | Quantity / Pack |
| --- | --- | --- |
| F30848-0004 | 6 to 8mm (¼ to ⁵⁄₁₆") I.D. | 1 |
| F30848-0005 | 8mm to 9.5mm (⁵⁄₁₆ to ⅜") I.D. | 1 |
| F30848-0006 | 9.5mm to 11mm (⅜ to ⁷⁄₁₆") I.D. | 1 |