Poxygrid Test Tube Racks
Choice of Four Colors and Multiple Sizes




Chemical and corrosion-resistant steel wire racks are coated with heat-cured epoxy. Orange racks can be used for biohazard warning, yellow for radioactive warning.
Epoxy coatings are unaffected by organic solvents, salts, weak acids and weak alkalis

Will withstand a temperature range of -223ºC (-369ºF) to 121ºC (250ºF); autoclavable

All racks have square holes, three decks, a slotted grid bottom and reinforced edges

30-40mm racks are Ideal for use with ASTM D97-08 Standard Test Method for Pour Point of Petroleum Products and ASTM D2500-05 Standard Test Method for Cloud of Petroleum Products.
Yellow Racks: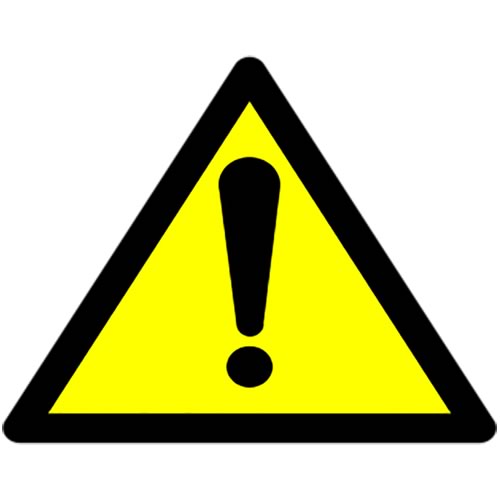 WARNING:
Cancer and Reproductive Harm
www.P65Warnings.ca.gov
Orange and Blue Racks: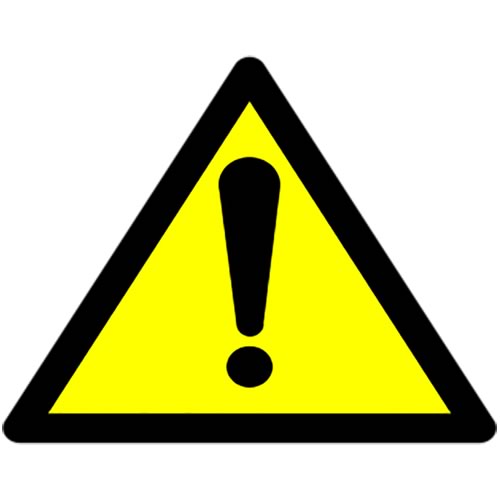 WARNING:
Cancer
www.P65Warnings.ca.gov
Catalog No.:
Places
Rows
Color
Top Deck Height
Dimensions (L X W X H)
Quantity / Pack
10-13mm Tubes
F18750-0000
72
6 x 12
GREEN
6.35cm (2.5")
20.5 x 11.3 x 6.4cm (8¹⁄₁₆ x 4⁷⁄₁₆ x 2¹⁄₂")
1
F18750-0001
72
6 x 12
BLUE
6.35cm (2.5")
20.5 x 11.3 x 6.4cm (8¹⁄₁₆ x 4⁷⁄₁₆ x 2¹⁄₂")
1
F18750-0002
72
6 x 12
YELLOW
6.35cm (2.5")
20.5 x 11.3 x 6.4cm (8¹⁄₁₆ x 4⁷⁄₁₆ x 2¹⁄₂")
1
F18750-0003
72
6 x 12
ORANGE
6.35cm (2.5")
20.5 x 11.3 x 6.4cm (8¹⁄₁₆ x 4⁷⁄₁₆ x 2¹⁄₂")
1
F18753-0000
108
9 x 12
GREEN
6.35cm (2.5")
20.5 x 16.4 x 6.4cm (8¹⁄₁₆ x 6⁷⁄₁₆ x 2¹⁄₂")
1
F18753-0001
108
9 x 12
BLUE
6.35cm (2.5")
20.5 x 16.4 x 6.4cm (8¹⁄₁₆ x 6⁷⁄₁₆ x 2¹⁄₂")
1
F18753-0003
108
9 x 12
ORANGE
6.35cm (2.5")
20.5 x 16.4 x 6.4cm (8¹⁄₁₆ x 6⁷⁄₁₆ x 2¹⁄₂")
1
13-16mm Tubes
F18754-0000
40
4 x 10
GREEN
6.35cm (2.5")
20.3 x 9.2 x 6.4cm (8 x 3⁵/₈ x 2¹/₂")
1
F18754-0001
40
4 x 10
BLUE
6.35cm (2.5")
20.3 x 9.2 x 6.4cm (8 x 3⁵/₈ x 2¹/₂")
1
F18755-0000
48
4 x 12
GREEN
6.35cm (2.5")
24.2 x 9.2 x 6.4cm (9¹/₂ x 3⁵/₈ x 2¹/₂")
1
F18755-0001
48
4 x 12
BLUE
6.35cm (2.5")
24.2 x 9.2 x 6.4cm (9¹/₂ x 3⁵/₈ x 2¹/₂")
1
F18755-0002
48
4 x 12
YELLOW
6.35cm (2.5")
24.2 x 9.2 x 6.4cm (9¹/₂ x 3⁵/₈ x 2¹/₂")
1
F18755-0003
48
4 x 12
ORANGE
6.35cm (2.5")
24.2 x 9.2 x 6.4cm (9¹/₂ x 3⁵/₈ x 2¹/₂")
1
F18757-0000
72
6 x 12
GREEN
6.35cm (2.5")
24.2 x 13 x 6.4cm (9¹/₂ x 5¹/₈ x 2¹/₂")
1
F18757-0001
72
6 x 12
BLUE
6.35cm (2.5")
24.2 x 13 x 6.4cm (9¹/₂ x 5¹/₈ x 2¹/₂")
1
F18757-0002
72
6 x 12
YELLOW
6.35cm (2.5")
24.2 x 13 x 6.4cm (9¹/₂ x 5¹/₈ x 2¹/₂")
1
F18757-0003
72
6 x 12
ORANGE
6.35cm (2.5")
24.2 x 13 x 6.4cm (9¹/₂ x 5¹/₈ x 2¹/₂")
1
F18759-0000
108
9 x 12
GREEN
6.35cm (2.5")
24.2 x 18.9 x 6.4cm (9¹/₂ x 7⁷/₁₆ x 2¹/₂)
1
F18759-0001
108
9 x 12
BLUE
6.35cm (2.5")
24.2 x 18.9 x 6.4cm (9¹/₂ x 7⁷/₁₆ x 2¹/₂)
1
F18759-0002
108
9 x 12
YELLOW
6.35cm (2.5")
24.2 x 18.9 x 6.4cm (9¹/₂ x 7⁷/₁₆ x 2¹/₂)
1
F18759-0003
108
9 x 12
ORANGE
6.35cm (2.5")
24.2 x 18.9 x 6.4cm (9¹/₂ x 7⁷/₁₆ x 2¹/₂)
1
16-20mm Tubes
F18762-0000
40
4 x 10
GREEN
8.3cm (3.25")
24.3 x 11 x 8.3cm (9⁹/₁₆ x 4¹/₄ x 3¹/₄")
1
F18762-0001
40
4 x 10
BLUE
8.3cm (3.25")
24.3 x 11 x 8.3cm (9⁹/₁₆ x 4¹/₄ x 3¹/₄")
1
F18762-0002
40
4 x 10
YELLOW
8.3cm (3.25")
24.3 x 11 x 8.3cm (9⁹/₁₆ x 4¹/₄ x 3¹/₄")
1
F18762-0003
40
4 x 10
ORANGE
8.3cm (3.25")
24.3 x 11 x 8.3cm (9⁹/₁₆ x 4¹/₄ x 3¹/₄")
1
F18764-0000
80
8 x 10
GREEN
8.3cm (3.25")
24.3 x 20.3 x 8.3cm (9⁹/₁₆ x 8 x 3¹/₄")
1
F18764-0001
80
8 x 10
BLUE
8.3cm (3.25")
24.3 x 20.3 x 8.3cm (9⁹/₁₆ x 8 x 3¹/₄")
1
20-25mm Tubes
F18767-0000
40
4 x 10
GREEN
8.3cm (3.25")
26.3 x 11.6 x 8.3cm (10³/₈ x 4⁹/₁₆ x 3¹/₄")
1
F18767-0001
40
4 x 10
BLUE
8.3cm (3.25")
26.3 x 11.6 x 8.3cm (10³/₈ x 4⁹/₁₆ x 3¹/₄")
1
F18772-0000
40
4 x 10
GREEN
8.3cm (3.25")
29.3 x 12.8 x 8.3cm (11⁹/₁₆ x 5¹/₁₆ x 3¹/₄")
1
F18772-0001
40
4 x 10
BLUE
8.3cm (3.25")
29.3 x 12.8 x 8.3cm (11⁹/₁₆ x 5¹/₁₆ x 3¹/₄")
1
F18772-0002
40
4 x 10
YELLOW
8.3cm (3.25")
29.3 x 12.8 x 8.3cm (11⁹/₁₆ x 5¹/₁₆ x 3¹/₄")
1
F18772-0003
40
4 x 10
ORANGE
8.3cm (3.25")
29.3 x 12.8 x 8.3cm (11⁹/₁₆ x 5¹/₁₆ x 3¹/₄")
1
F18773-0000
80
8 x 10
GREEN
8.3cm (3.25")
29.3 x 24.2 x 8.3cm (11⁹/₁₆ x 9⁹/₁₆ x 3¹/₄")
1
F18773-0001
80
8 x 10
BLUE
8.3cm (3.25")
29.3 x 24.2 x 8.3cm (11⁹/₁₆ x 9⁹/₁₆ x 3¹/₄")
1
F18773-0002
80
8 x 10
YELLOW
8.3cm (3.25")
29.3 x 24.2 x 8.3cm (11⁹/₁₆ x 9⁹/₁₆ x 3¹/₄")
1
F18773-0003
80
8 x 10
ORANGE
8.3cm (3.25")
29.3 x 24.2 x 8.3cm (11⁹/₁₆ x 9⁹/₁₆ x 3¹/₄")
1
30-40mm Tubes
F18782-0001
24
3 x 8
Blue
10.2cm (4")
36.5 x 15.2 x 10.2cm (14⅜ x 6 x 4")
1
F18784-0001
48
6 x 8
Blue
10.2cm (4")
36.5 x 30.4 x 10.2cm (14⅜ x 12 x 4")
1