Stopcocks
2-Way and 3-Way Connections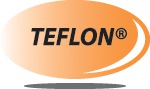 With a removable, leak-proof plug made of chemical-resistant, non-stick Teflon® PTFE, these 2- and 3-way polypropylene plastic stopcocks have barbed tubulations that accept 6.4mm to 9.5mm (¼" to ⅜") I.D. tubing.
Three-way models allow connection of any two or all three arms
Instant cut-off control
Pressure rating is 240 KPa (35 psi)
Steam autoclavable at 121°C (250°F)
TEFLON® is a registered trademark of The Chemours Company FC LLC and used under license by Bel-Art Products, Inc.