No More Wires!
Bluetooth? What's a bluetooth? Yes, we know it's open wireless technology that shares data using short-wavelength radio transmissions, but what we didn't know was why it came to be called 'Bluetooth' (which frankly sounds a little bit more like the name of a band playing on campus)!
So, why is it called 'Bluetooth'? – The idea was inspired by 10th century King Harald Bluetooth. He united Danish tribes into one kingdom; Bluetooth technology unites communication into one universal standard.
And, why exactly was King Harald called 'Bluetooth'? – Rumor has it, he may have had a bad tooth that appeared 'blue' – Ouch! (blue actually meant dark back then!)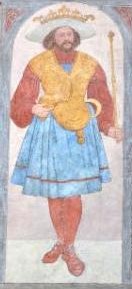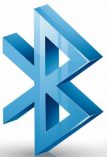 Bonus Fact! The Bluetooth logo contains the Nordic runes (aka letters) for the initials "HB"! Now that's serendipitous!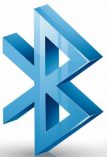 Available with or without hygrometer, these units broadcast readings to any Apple or Android smartphone or device with Bluetooth 4.0 or better, utilizing the free THERMSmart app.
Monitor critical environments without a physical connection
Record temperature or temperature and humidity data for 30 days; hourly data for the first 7 days
Alarm sounds if temperature falls outside of the set parameters
Data viewable as a chart, graph, or on a calendar