These (Cowboy) Boots were Made for…
Riding
Nancy Sinatra's boots may have been made for walking, but that's not the case with cowboy boots. And they're not made for fashion either, even though many who wear them never get anywhere near a horse.
Available in two styles, Western-style cowboy boots are made specifically for riding horses while Roper-style boots are made with the rodeo roper in mind.
Western/Classic Boots
Mid-calf or taller boot shaft –
protects the lower leg and ankle, on and off the horse
Angled Heel, over 1″ high – keeps the foot in the stirrup (and the rider on the horse)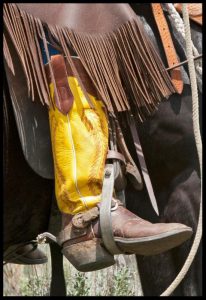 Roper Boots
Above ankle, below mid-calf booth shaft – less expensive, allows the boot to be more easily removed
Squared-off heel, less than 1″ high – easier to run to tie the calf in roping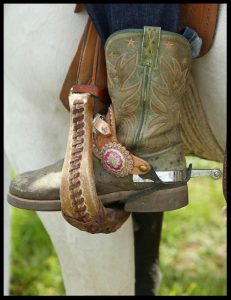 Both styles of cowboy share these characteristics & benefits:
Slick, tread-less leather soles and narrow toes – easy insertion/removal into stirrups of saddles
Heel – minimizes risk of the foot sliding out of the stirrup
Shaft – holds the boot in place without laces
From Western cowboy boots on your feet to Western Blots in the lab…
Reduce Your Antibody Usage with Antibody Saver Tray Sets !