Testing… Testing…
With the world's largest sporting event currently taking place in Rio, and all the controversy about performance-enhancing drugs that inevitably follows, we dug up a few interesting facts about doping and some surprising banned substances in sports.
What, no coffee?! Caffeine was banned until 2004, due to it's ability to temporarily increase speed and stamina. However, since it was nearly impossible to distinguish casual use of caffeine from a doping attempt, the ban was lifted.
Horses also go through drug testing for equestrian events! Capsaicin, the active chemical in hot chilies, can be found in horse topical creams to alleviate pain and/or increase their leg sensitivity, particularly when jumping fences. Because of this, capsaicin is a banned substance for these 4-legged athletic partners.
Some athletes have resorted to blood doping by using blood transfusions to increase red blood cell count, thereby improving endurance.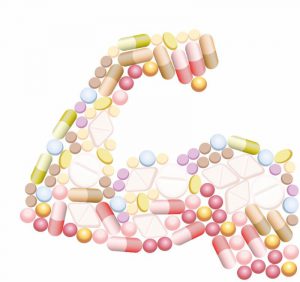 Bonus fact!
Sports federations only started to test for
performance-enhancing drugs in the mid
1960s!
If you're like the IOC and storing frozen samples for the long haul, make sure they're securely labeled with NEW Cryogenic Storage Labels!
Organize and label samples for short or long-term cold storage
Ideal for -80°C to -196°C environments
Dot and rectangle shaped labels sized for 0.5 to 2.0ml cryogenic tubes, or 15ml centrifuge tubes
Available in sheets or rolls; sheets can be fed through a standard ink jet or laser printer utilizing the appropriate template